Dr. Ann Greenbank
Partner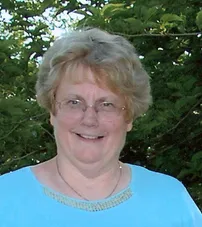 Dr. Greenbank graduated in 1977 from the Ontario Veterinary College and has worked in small animal practice continually since then. She started Greenbank Veterinary Services in 1993. Dr. Greenbank has been involved in breeding and showing Golden Retrievers since 1981 under the Verdoro Prefix. Her interest in showing and breeding dogs motivated her to start freezing semen under ICSB-Alberta in 1994. Since then her interests have broadened and she completed the IVAS <International Veterinary Acupuncture Society> course in 1997 and certifying in Animal Chiropractic in 2007.
---
Dr. Maritzabel Rivas
Partner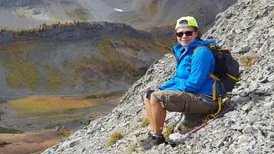 Dr. Rivas graduated in 1997 from U.V Lisandro Aivardo in Venezuela. She has worked in small animal clinics in Virginia and New York since 2001. In 2006 Dr. Rivas moved to Canada and joined our team. She has worked with both small animals and exotics. Over the years she has taken a special interest in surgery along with ultrasound and endoscopy procedures.
---
Michelle

Office Manager
Michelle started with Greenbank Veterinary Services in 2001 as a client care specialist. She became the office manager in 2008. Michelle greatly enjoys her years at the clinic forming long term friendships with clients and patients. At home she has 7 furry felines and 1 dog.
---
Kelli
Registered Veterinary Technologist
Kelli graduated from the Fairview College's AHT program in 2012. She enjoys reading and meeting new people and their pets. She currently has 2 cats at home.
---
Covie

Registered Veterinary Technologist
Covie has been a technician for over 20 years. She loves to spend time riding her horse and travelling.
---
Katie
Client Care Specialist - Part Time
As a client of ours growing up, Katie always knew she wanted to work with animals and people. After years of customer service positions she graduated from the Veterinary Administrative Assistant program at NAIT in May 2009. After completing her practicum with us in April 2009 she was more than excited to come back to us full time in June that same year. You can find her all over the clinic; from helping clients at front reception to assisting the technicians when ever she is needed. Katie is very proud and thankful to be apart of such a great team!
---
Jackie

Client Care Specialist
Jackie has been with the team now for 12 years.
---
Sara Ann
Veterinary Medical Assistant
Sara Ann graduated from CDI College and obtained her certificate for Veterinary Medical Assistant in June 2022. Ever since joining the team for her practicum in May 2022, Sara Ann has loved greeting both regular and new clients. Sara Ann has an older Bulldogge named Gus and a black Bombay cat named Smudge
---
Frank and Jordan
Resident Felines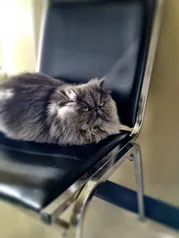 Frank was born February 16, 2012 and at 8 weeks old was adopted by Michelle. He has been coming with her to the clinic every working day since. He can usually be found in the basket or the in-box on the front reception desk guarding the treats close by. Frank also loves to sun bathe on the reception chairs and greet the cats when they arrive for their appointments.
Jordan, the Scottish fold kitten was born August 5, 2022 and is the newest member to Michelle's household. He is joining us at the clinic everyday.